Invite others to Reward XP and earn 5% to 15% of their redeemed earnings. In other words, you receive referral XP when their reward requests are successfully processed.

The person you invite will start with 5,000 XP!
1. Go to https://www.rewardxp.com/account.
2. Copy your custom Referral link and share.
3. View your lifetime stats under https://www.rewardxp.com/account.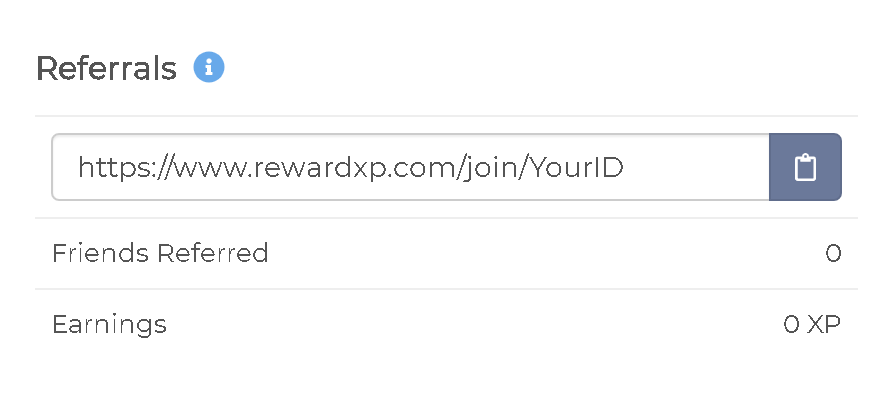 Example:
Kate signs up with Reward XP using her friend's referral link, and starts with 5,000 XP.
Kate completes and offers, requests a $10 USD PayPal reward for 100,000 XP which she receives hours later.
Kate's friend has a referral rate of 10%, so they receive a referral bonus of 10,000 XP.